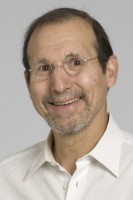 x
x
x
x
x
x
President
---

Bin Yang MD PhD
Treasurer                                                                                
Dr. Yang is a full staff and board-certified pathologist in the Pathology and Laboratory Medicine Institute of the Cleveland Clinic. Dr. Yang is clinically specialized in surgical pathology, gynecologic pathology, and cytopathology including fine needle aspiration.
Dr. Yang is also a molecular pathologist. His studies focus on the identification, validation and translation of advanced molecular techniques into clinical utility, including disease risk assessment, early detection, guidance for targeted therapy and prognostic prediction. He is a leading expert in molecular cytology. His studies on translation of molecular tools in early and accurate detection of cancer cells in cytology specimens have gained recognition nationwide.
Dr. Yang has received numerous awards and honors for his efforts and contributions in molecular pathology and molecular cytology. He has received several research awards from Cleveland Clinic, including the Lowers Award, the Hoffman Award and the Innovator Award. He was honored by United States and Canadian Academy of Pathology, including the Hans Popper Award from the Hepatopathology Society and the Research Award from the Gastrointestinal Pathology Society.  He received the ASC Seed Award in 2008 and was awarded the Geno Saccomanno New Frontiers Award by American Society of Cytopathology in 2002 and 2007 respectively. Dr. Yang is the only person so far to have received this prestigious award twice.
Dr. Yang is also very involved in pathology and cytology education. He has given numerous speeches and lectures at national and international conferences. In past 6 years, he has given more than 100 lectures in 23 provinces and cities in China.  His efforts in promoting pathology education and bridging pathology communities between US and China have been recognized and commended . Dr. Yang received the CAP President's Honor for his efforts in promoting high standard pathology practice in China in 2010. He is past President of the Chinese American Pathologist Association, a professional organization which has more than 500 Chinese-American pathologist members. He has also organized several international workshops in Hong Kong and China.
Dr. Yang devotes a great deal of his time and efforts to cervical cancer prevention in China. He is the consultant pathologist for Preventive Oncology International, Inc. and has participated in several major projects of cervical cancer screening in rural under-served areas in China. For his dedication, he received the ASC Patient Advocacy Award in 2008.
Dr. Yang received his M.D. in Zhengzhou University School of Medicine in China in 1983 and his M.S. in Pathology in 1986. He received his Ph.D. in molecular biology at the Case Western Reserve University in 1996. He finished his residency training in Pathology and Laboratory Medicine at the Cleveland Clinic in 2000. He went on to his surgical pathology fellowship training at the Washington University in 2001, and his Cytopathology and Molecular Pathology fellowship at the Johns Hopkins Medical Institutions in Baltimore in 2003.
---

R. Gerald Pretorius MD
Vice President, Secretary
Dr. Pretorius is a Gynecologic Oncologist in the Department of OB/GYN, Kaiser Permanente, Fontana California where he has worked since 1996. Prior to working for Kaiser Dr Pretorius held academic appointments at the Universities of  Vermont, Massachusetts, West Virginia, and University of California San Diego. A Magna Cum Laude 1971 graduate from UCLA with a degree in Engineering, Dr. Pretorius then graduated in 1975 with an MD degree from the New York University School Of Medicine.. He had his residency training in Obstetrics and Gynecology at Cedars-Sinai Medicine Center in Los Angeles following a General Surgery internship at UCLA. Dr Pretorius and Dr Belinson have been research collaborators since the early 1980s. Together they wrote and initiated the first POI clinical trials in China, and since that time (1997-8), Dr Pretorius has been involved in the design, implementation and/or evaluation of the majority of POI trials. In addition building on the POI data as well as data from his home institution, Dr Pretorius has transformed how people think about the accuracy of colposcopy, and has been a strong voice for improving how colposcopy is performed.